We are grateful for sparing your valuable time and choosing us as your preferred accommodation provider.I would like to utilize the opportunity to recapitulate a quick brief about the premises:
Hotel Elysian Residency – A City centre Hotel located at Shahibuag Nr. Namaste Circle and Beside BAPS Swami Narayan temple, is an ideal melange of grace, comfort and service.
We are just 5 K.M. (15 Min.) from Ahmedabad Domestic / International Airports, 2.6 K.M.(10 Min.) from Ahmedabad Railway station, 4 K.M.(11 Min.) from Ahmedabad Central Bus Station. Near Corporate Area like Ashram Road / C G Road in just 4 K.M. (12 Min.), 2.4 K.M. (10 Min.) from Ahmedabad Iconic Like Sabarmati Riverfront. And Many Historical Place Like Hutheesing Jain Temple 0.3 K.M. (2 Min.), Sidi Saiyyed Mosque 2.2 K.M. (10 Min.) and many more just near by from the Hotel.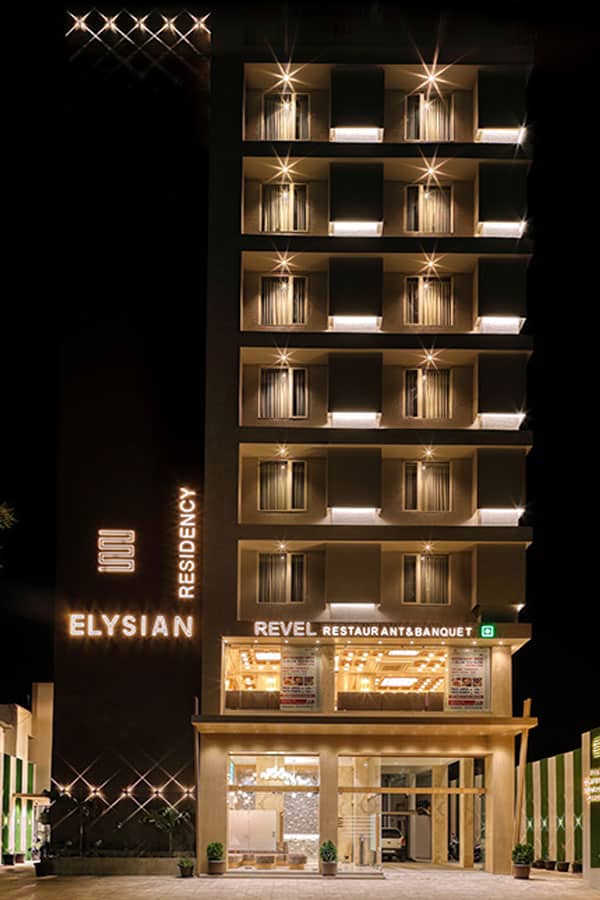 Your Comfort is Our Pride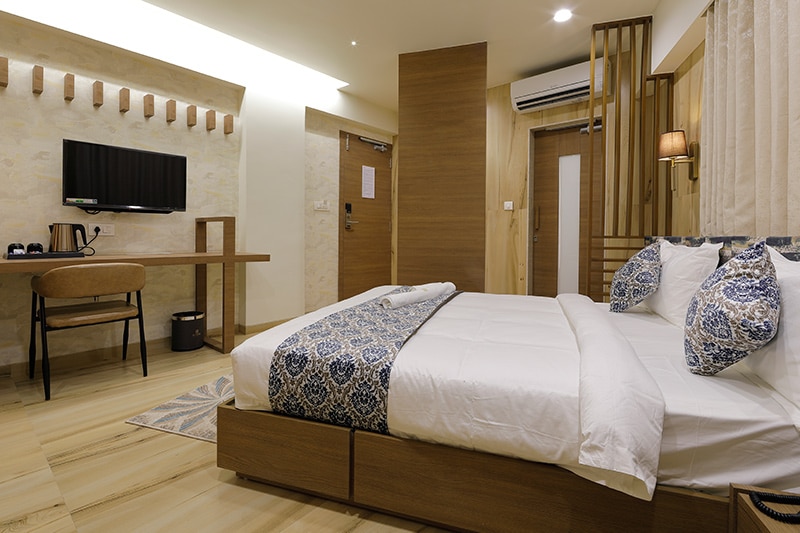 Platinum rooms are elegantly designed rooms, that blend well with the contemporary amenities thus making your stay pleasant.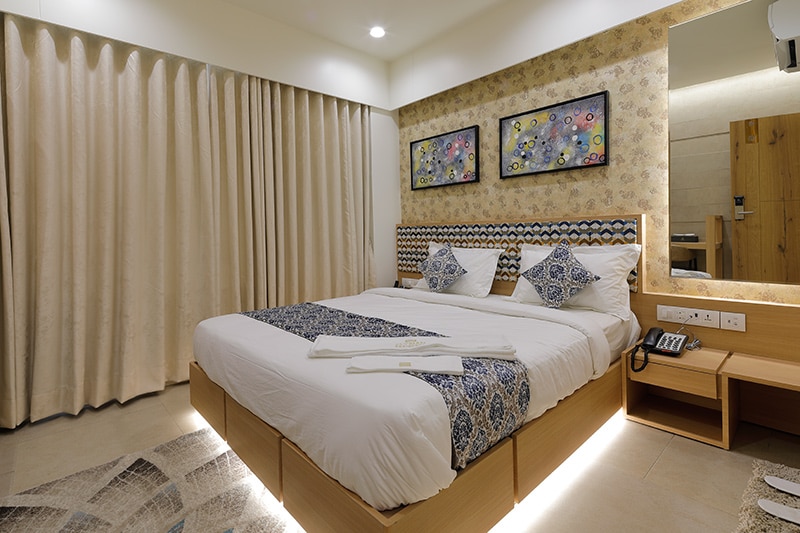 Our Gold Rooms are ideal for extended stay and offer all convinient aminities like Wi-Fi, mini-refrigerator, a rain shower.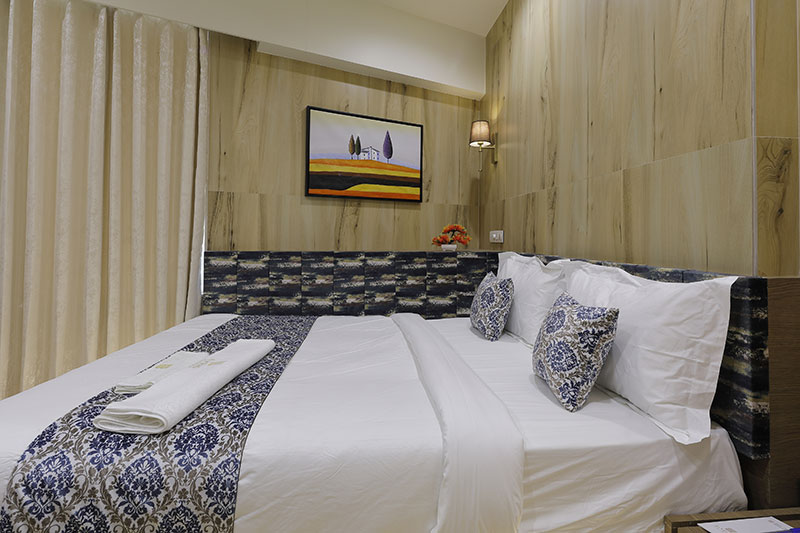 Silver rooms are stylishly designed that offer amenities making your stay comfortable
and convenient.


Meetings And Special Events


Food That Makes You Say Wow!!!!
The multi cuisine restaurant brings along with it's warmth of service the flavors of Indian food. The spices from Indian Terrains have always been a delight for delicious Indian specialists. New western and south east Asian have given the new flavors to the connoisseurs at Shahibaug Ahmedabad. At Elysian Residency we not only serve food but add of personal touch to give all it's patrons a memorable time.
Let us make the place speak
Hotel Elysian Residency offers a conference and business meeting options. Conference room is decorated with modern interiors. These are an ideal for personal Events or occasions, conferences, corporate meetings, seminars and workshops for up to 100 people. Besides, our well-trained staff shall assist you and take care of your needs so as to leave you to concentrate on your business while you rest assured that your guests and business associates are comfortable.